All is well -  YOU ARE NOT ALONE - YOU ARE SO LOVED - I ANCHOR MY LIGHT TO GAIA'S GRID
Abundance and Prosperity Resources and Mentors

This will short-cut your search to finding the most effective free trainings and online programs to quickly transform your unseen energetic & vibrational wealth mindset and allow you to receive more prosperity in your life & business.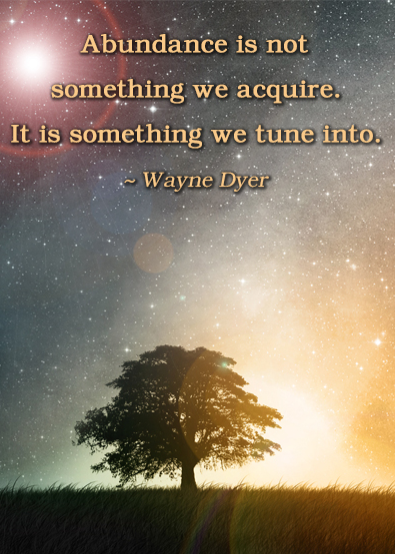 Here you'll find a compilation of the most impactful abundance and prosperity resources and mentors that I personally recommend and am actively following in my own life. They each offer a unique starting point to put you on a path of discovery and transformation.
Let me be clear, these are NOT links to businesses for you to join that say that you will become rich. Been there, done that...now it's time for a whole new approach!  Working with the ENERGY of MONEY! Money is truly just energy and you CAN influence it by becoming a conduit for it to flow.  Ever wonder why they call it "currency?"  Because it's a current of energy... money flows as currency!

I have studied with them all and they have each helped me to gain critical insights into the truths about how and why I was or was not experiencing my natural state of abundance. I continually use all of these practical tools in my everyday life - different ones for different occasions depending on what feels right.
While each of these mentors shares in their own words and offers their individual insights and gifts, all of their work stems from the fact that everything is energy - including money.   When you use these tools to align yourself and become congruent with that energy, you will see a shift in how much you are allowing money to show up in your life.   Which, if you have read through other parts of this website, you know that it's the core of my message to you and how becoming aware of that enables you to open up to the fact that you can alter your experience of life.
The practical methods for changing your experience of abundance and prosperity are truly the gifts that each of these energy masters has to share and it is my pleasure to bring them to you.
Your opportunity is to explore these ideas for yourself, and take the action of choosing and using the one(s) that resonate with what feels like a fit for your life and learning.

Recommended Abundance and Prosperity
Resources & Mentors



Click on the links below to access audio and video resources plus clearing sessions

---
Christie Marie Sheldon

CHRISTIE MARIE SHELDON: Intuitive Healer and Unlimited Abundance Coach

Free Love or Above Masterclass - During this 70 min Masterclass you will experience Christie Marie Sheldon's remarkable energy clearing method that instantly raises your vibrations and opens you to greater love, abundance & happiness.

Unlimited Abundance Journey -

 Watch the highly acclaimed 60 minute Free Masterclass to unlock the 24 blocks sabotaging your abundance & success. Christie has worked with over 30,000 people and knows exactly what needs to be cleared to allow for more abundance to show up.




---
---
Carol Look

CAROL LOOK: EFT Master and Abundance Coach


"Attracting Abundance With EFT" - ebook/mp3 - In the expanded 2nd edition, you will be given step-by-step instructions for nearly 60 different EFT Exercises including hundreds of Choice Statements to release any blocks or limiting beliefs you might have to receiving wealth and joy in your life.
"The Energy of Money"MP3s/PDFs - 3 hours of tapping sequences as she helps you release all your negative emotions around the subject of money
---
Natalie Ledwell

NATALIE LEDWELL: Success Coach, Manifestation Master & Mind Movies Founder

Put Your Success On Auto-Pilot - Free Online Masterclass to upgrade your brain and your life. Receive today's best (and scientifically proven) mind tools for magnifying your productivity, focus, creativity, intuition & empathy.
Ultimate Success Blocker Workshop - Free Online Workshop to discover the subconscious blocks that could be draining you of the energy, motivation and clarity to create your greatest life. 
---
 BE THE LOVE THAT YOU ARE - CHOOSE LOVE - LET'S PLAY!