All is well :) May all be blessed. 
Abundance and Prosperity Resources and Mentors

This will short-cut your search to finding the most effective free trainings and online programs to quickly transform your hidden energetic & vibrational wealth mindset and allow you to create more prosperity in your life & business.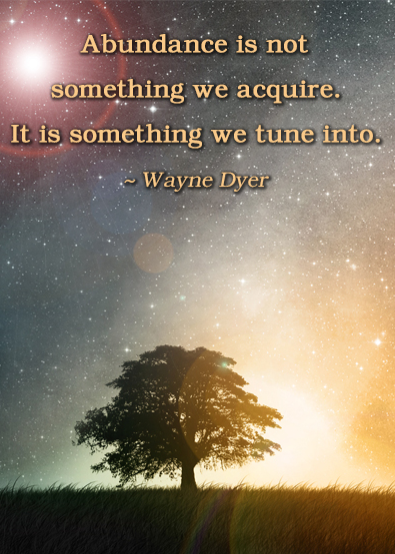 Here you'll find a compilation of the most impactful abundance and prosperity resources and mentors that I personally recommend and am actively following in my own life. They each offer a unique starting point to put you on a path of discovery and transformation.
Let me be clear, these are NOT links to businesses for you to join that say that you will become rich. Been there, done that...now it's time for a whole new approach!

I have studied with them all and they have each helped me to gain critical insights into the truths about how and why I was or was not experiencing my natural state of abundance. I continually use all of these practical tools in my everyday life - different ones for different occasions depending on what feels right.
While each of these mentors shares in their own words and offers their individual insights and gifts, all of their work stems from the fact that everything is energy. Which, if you have read through other parts of this website, you know that it's the core of my message to you and how becoming aware of that enables you to open up to the fact that you can alter your experience of life.
The practical methods for changing your experience of abundance and prosperity are truly the gifts that they each have to share and it is my pleasure to bring them to you.
Your opportunity is to explore these ideas for yourself and follow the one(s) that resonate with what you want to pursue for your life experience to begin, or continue, the journey.

Recommended Abundance and Prosperity
Resources & Mentors

Click on the links below to access audio & video resources and clearing sessions.



---
---
---
I am the light, the light I am.