All is well -  YOU ARE NOT ALONE - YOU ARE SO LOVED - I ANCHOR MY LIGHT TO GAIA'S GRID
Meet Jimmy Mack Healer, Medical Intuitive, Spiritual Life Coach and Creator of My Liquid Fish™ Change made Simple™ 

He's been quietly impacting thousands of people all over the world in private sessions AND in teaching people how to use a simple technique that he developed which creates profound change remarkably fast & you can get it FREE below!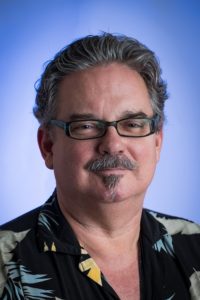 Jimmy Mack healer is hands down one of the most gifted healers I have ever met and one that you may never have heard of, am I right?    

Well, Jimmy has a very fascinating story of how he came upon his abilities after his near death experience (NDE) in ICU about 15 years ago which forever changed his life.  After he was first gifted this technique by Spirit, he kept it to himself and quietly tested it while working with hundreds of clients over phone, Skype and in person throughout an entire year before speaking about it. 
He was unsure of the magnitude of power which he'd been given until the increased results became undeniable and often miraculous.  He believes that there was a true purpose for having been given this gift and that the sheer simplicity of it was what made it so unique and usable for all.
This divinely given technique is called My Liquid Fish™ and it's fast and easy to learn and integrate into your existing clearing/releasing routine or healing practice.  It acts as an interdimensional healing portal, an energetic conduit between you and the Spirit realm.  Learning and using this simple technique will profoundly increase the positive results you will achieve as a change seeker, spiritual intuitive or healing practitioner by reversing and clearing belief patterns AND you can actually SEE and FEEL the changes on the spot using using pendulums and/or applied kinesiology.
Jimmy has a real gift and ability to read people's energy fields and connect directly to unseen dimensions which is why he's now a successful medical intuitive and spiritual life coach. 
He's melded years of training and what he considers "the best of the best" into what he now practices and he's able to show people how to co-create profound change and improving outcomes using this method and he not only shows clients how to "fish" by using this mystical sacred symbol so they can experience energetic shifts remarkably fast - he gives it away teaching this technique to everyone for in his FREE My Liquid Fish™ Online Course with audios, videos and basic written instructions.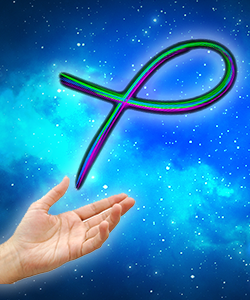 More About Jimmy Mack Healer

Jimmy and I have worked together as a team for over 9 years now. Here's to you Jimmy... thanks for making it FUN!
Jimmy Mack healer has decades of working with a wide range of issues on clients worldwide. He's practiced a variety of modalities over decades including: Reiki Master, Psychic Development courses, Remote Viewing, Ascension with the monks, ThetaHealing®, Access Consciousness®, Reconnective Healing® 1, 2, and 3, and various courses in The Yuen Method. He is a Certified Practitioner in Matrix Energetics® and a Certified Shaman with a Doctorate in Divinity.
Jimmy continues to work on himself and others from around the world on issues ranging from depression to dieting and abundance to abuse.

One of the greatest benefits to Jimmy's work is that he can work with individuals or large groups just as effectively as he proves each week on his radio show. In fact, he has had the pleasure of working with Rev. Michael Beckwith (from The Secret) Agape Spiritual Center in LA and he was asked to perform a very special group energy clearing for hundreds in the congregation.
Jimmy doesn't believe in asking questions, he likes to test the power of your true beliefs using statements and then using kinesiology (muscle testing or pendulum testing) getting a true yes or no answer as your inner energetic belief comes forth (not your mind's answer)  Then once that is known, it can be changed by using the fish technique.  It helps strengthen the positive and delete out the negative or weakness - you SEE it working, it's amazing.

Jimmy encourages everyone who fishes to do it each day to cleanse out the energetic debris and align their energetic frequency.  He often compares it to the need for us to shower and brush our teeth each day, it's just makes sense for energetic hygiene and self-care and he teaches the exact statements that work best in the kit.
I have known and worked with Jimmy for over 6 years now and been witness to countless shifts in my life, his life and hundreds of others.  This is something you WON'T see anywhere else, so if I were you, I wouldn't leave this page without  getting the Free My Liquid Fish Basic Training Online Course.
Go to Jimmy Mack Healer 's website
Visit & Subscribe to Jimmy's YouTube page
He also has a Mastery and Practitioner Certification Course available.
 BE THE LOVE THAT YOU ARE - CHOOSE LOVE - LET'S PLAY!