All is well -  YOU ARE NOT ALONE - YOU ARE SO LOVED - I ANCHOR MY LIGHT TO GAIA'S GRID
The Dressing Your Truth Free Online Course now includes Energy Profiling and Makeovers for all four types

The Dressing Your Truth free online course was announced by Carol Tuttle in December 2017 and not a lot of people saw this coming, but the fact is that the Energy Profiling & Dressing Your Truth Course for ALL FOUR TYPES has evolved once again and is now all combined into the Free Beginner's Guide Before & After Journey. 
It's truly a sign of Carol's commitment to her mission to help women and girls feel confident about their true selves. She wants every woman to have access to Dressing Your Truth and to be able to support their daughters and close family members more easily with this life-changing program.  Getting free access to the guide is as easy as taking the FREE Quiz now offered.
I was one of the first to take the Energy Profiling course back in the late 2000's - before it was free and before Carol Tuttle even created the Dressing Your Truth program. Now it's evolved to the point that you can create a free account online and get INSTANT ACCESS to the Energy Profiling videos explaining all four types so you can confidently evaluate yourself as a Type 1, Type 2, Type 3 or Type 4. 
Then once you choose, you begin right away learning about how to dress your truth for your type of beauty including clothes, hair and makeup so you can feel UNIQUELY BEAUTIFUL and get to the heart of what looks best on YOU (and why), to create a style you feel at home in and it's ALL FREE!
Look at these makeovers of real life women...fascinating!!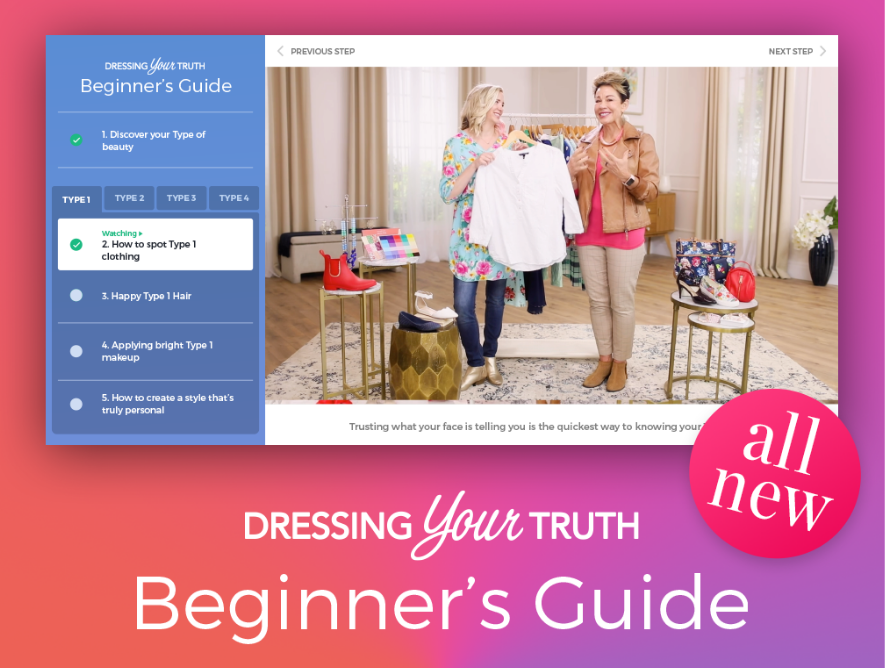 ---
 BE THE LOVE THAT YOU ARE - CHOOSE LOVE - LET'S PLAY!