All is well -  YOU ARE NOT ALONE - YOU ARE SO LOVED - I ANCHOR MY LIGHT TO GAIA'S GRID
 Access Bars Tampa - One on One Private Sessions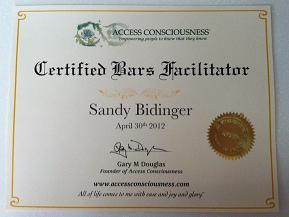 I've been giving and receiving Access Bars in Tampa for over 12 years as a Certified Practitioner and am available to offer one on one sessions in the Tampa Bay area. Experience the most relaxing, de-stressing, well-being technique you may have never heard of... Access Bars®
Please contact me to schedule a private session or discuss setting up a group or demo gathering.
Click here if you don't know what Access Bars™ is?
Each private session lasts for a minimum of 60 minutes and includes all 32 points and includes verbal clearing processes for trauma releasing and more. Take advantage of the introductory promotion and save money by purchasing a package of three sessions as multiple sessions deliver a greater impact and will give you the greatest potential for deeper change.  If scheduling allows, getting them run weekly or every 2 weeks is recommended.
During our Access Bars™ Tampa session, you will be laying comfortably on a massage table on your back (fully clothed) with pillows and blanket for additional comfort.  I will lightly touch 32 points on your head which dissipates the electromagnetic charge that gets locked in your brain by the thoughts, feelings and emotions and points of view (POV) that you have stored over lifetimes.

Imagine if someone could press a button and mute that voice in your head that tells you that you're not good enough or that you can't accomplish what you dream about. That "voice" comes from those electromagnetic charges that keep us from believing we can have the life we've always known is possible.  This is what Access Bars will begin to unlock…the space of being YOU!

Here is a list of some off the areas of interest that are touched upon: Awareness, Aging, Control, Creativity, Communication, Gratitude, Healing, Hopes & Dreams, Joy, Kindness, Money, Peace & Calm, Sadness, Time & Space and more!

I also have connections with several Bars practitioners in the area and can organize group one on one sessions for stress relief for veterans, caregivers, grief groups, corporate wellness programs etc. Please call or email to discuss arrangements and possible volunteer opportunities.  If you know of a local event that would be a good fit for setting up a demo booth or station, please contact me below.
---
Access Bars Tampa Testimonials
"You can tell instantly that Sandy has been running Bars for years, a true pro!  No need for color-coded charts to reference, the process itself springs forward organically and takes on a life of its own during the session.  An hour feels like 10 minutes and I came close to that edge somewhere between sleep and intergalactic travel!  Both her command and talents for using the verbal clearings while ensuring total comfort as she guides you through the points are amazing.  Very highly recommended and I know I'll want to have more sessions in the near future.  What a delight!  You can actually feel the changes! " - FEBRUARY 2023 - J.M. / Clearwater
"Good morning Sandy.  I just want to say thank you so so much for giving me the gift of the Bars. That gift so far is the best that happened in my life. I feel that I am myself right now. The one that I haven't been for a long time!  I have been watching a lot of videos regarding the tools that I can use for consciousness. I also bought the online bar training (the one that you send me through the email), and I will do the Bars on my daughter very soon.  I cannot wait to see u again!" - AUGUST 2021 - M.K / Tampa
---


How will you feel after a Bars session? Watch what others are saying!

>

Children from an Elementary School in Italy were curious about Access Bars. In their school, these children were part of a project where they received Access Bars sessions once a week for 8 weeks during the school day. One child asked - who invented Access Bars? And from that question, this day and interview were created!
Scheduling an Access Bars Tampa Session

 Single Private Session (60 minutes)
$120

First-timers Only:  Multi-session Package of 3 sessions for $320
First two sessions are $120 each, then $80 for the third (all 3 must be scheduled within 6wks).  When confirming your order, please state that as your intention. One-time offer valid for first time visits only.  
*If I'm asked to travel to you, an additional cash amount up to $3 per mile round-trip will be negotiated and is required upon each visit to cover the extra time for travel, set up and gas expenses.


Contact me below
or text (727) 490-9322


Frequently Asked Questions about Access Bars™ 
Visit the Access Consciousness Bars™ site
Benefits of Access Bars for Kids & Families
 BE THE LOVE THAT YOU ARE - CHOOSE LOVE - LET'S PLAY!