All is well -  YOU ARE NOT ALONE - YOU ARE SO LOVED - I ANCHOR MY LIGHT TO GAIA'S GRID
My Dressing Your Truth Makeover Mistake
An important story to share about my Dressing Your Truth Makeover and how I thought I was a Type 2 but when I met Carol, she told me I was truly a Type 4 and she was right!


I first learned about the Dressing Your Truth Makeover over 7 years ago. I've always been intrigued by personality assessment tests and how they can help guide people towards a better understanding of themselves and I knew this one was different.

When I first went read through the book and watched the videos I bet I watched it four times from start to finish. I ate this information up. Each time being fascinated by the truth of what it was revealing about me and then thinking about other people in my life and trying to match them up too.
I got really good at looking at people's faces and photographs and assessing which of the four Types they were by their natural features, it became a really fun party game.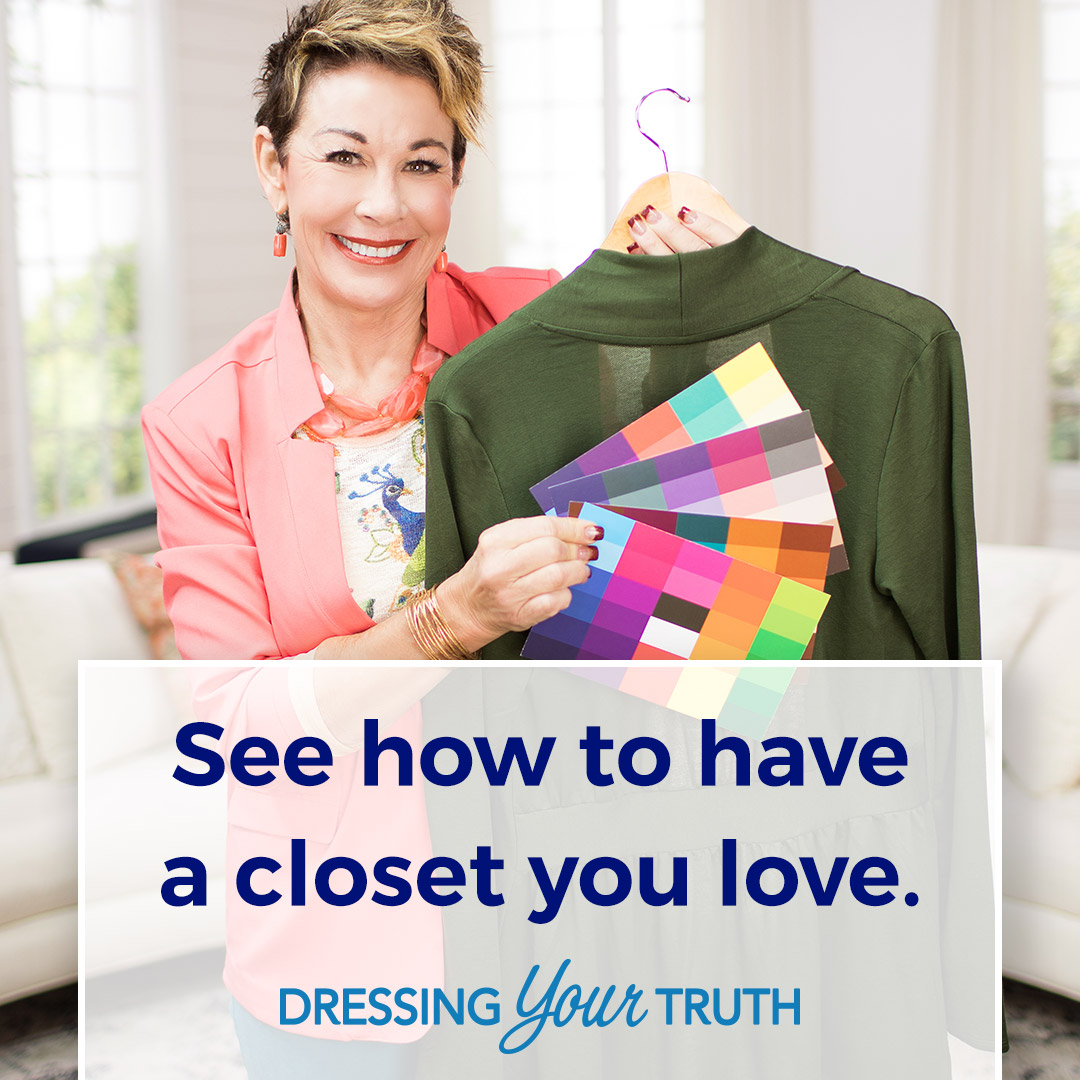 However, when it came to choosing what I thought my Type was, I got it wrong and I dressed that way for nearly a year.
I had the "right" shaped jewelry, the makeup colors, I was wearing a lot of gray and muted soft color tones in comfortable, flowy fabrics. I felt I looked pretty and it wasn't really a stretch for me because I had been dressing that way most of my adult life very much modeling my mother.
And I really never questioned it out loud until I had the opportunity to meet Carol Tuttle herself on a business trip to New York and curiously asked her to confirm my Type and it wasn't at all what I expected.
I guess deep down some part of me felt like something was off. And if I'm honest, I wasn't completely sure about how I felt about myself when wearing all of the Type 2 fashion.
On one hand it felt like me because it was so familiar, but on the other hand I found myself resisting it.
Here's what's funny… right before my trip I went shopping with a girlfriend to buy a dress to take to NY. I had one in my closet that was black (which they say is a no-no for anything but a Type 4), but it was also a mix of Type 2 because it had a ruffle collar and it was a comfortable fabric, not form-fitting, and had soft movement.
So, I tried on like eight dresses that day with my friend and two of them she said looked stunning on me. She couldn't get over it and said, "If you don't buy this dress I'll kill you, you look so good in it!" It was red, and it hugged all my curves. I felt very sexy in it.

Another dress I tried was an electric blue, curve hugging cocktail dress. Even though I was telling myself I was a Type 2 and these were clearly Type 4 dresses, I bought them both anyway!

Well, as I was in my hotel room getting ready, I tried on the red dress and heels and asked my roommate what she thought. She was like, "Wow, that looks stunning on you (there's that word again). Wear that!"

 I felt good but thought it was a bit "too bold". After considering it some more, I went back to the ruffly black dress, partly for comfort and partly because I didn't want to stand out and have people noticing me.

During the cocktail party I got to spend some time with Carol Tuttle and I asked her, "What type do you think I am?" She looked at me and smiled and said, "Well, what Type do you think you are?"

I said, "I think I'm a Type 2."  She paused and kind of smiled a little, then she looked at my black ruffley dress, my layered, highlighted, straight dark hair… she said, "You know what?, I think you're really a Type 4?

Then she proceeded to explain why for the next half hour while my mouth hung open. 

Trying on the red dress in the hotel before the party.

The black dress I wound up wearing, lots of layers in my hair too.
She was able to assess me on the spot by noticing the symmetry in my features, the shape of my face, my eyes, my smile, my elongated nose, my high cheek bones, my speech pattern and tone, the stillness of my movement, and how I carried myself in the room.   I honestly was floored. It was both a revelation and a relief!
I told her I bought the Type 2 course months ago and was trying to follow it as closely as I could, and I can't believe I got my self-assessment wrong. (Incidentally, she said it was common for 4's to think they are 2's, she's even made YouTube videos about it).  She told me to call customer service and they exchanged courses at no charge. Nowadays, you can get the Dressing Your Truth course including Energy Profiling all for free!

She said, "You won't believe the difference it will make for you once you make the switch."  I have to say that she was so right. Since I found out I was a Type 4 and got my Style Kit and took out the guesswork and corrected the mistakes I was making, it's been a whole new me. 
I have been embracing my boldness not only in the color and fit of the clothes I wear, but also in my personality.
I've changed my hair and I really feel more myself.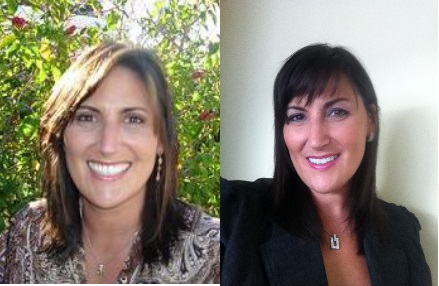 My Type 2 to Type 4 Makeover
As the youngest child of three, I always felt a bit invisible growing up and it just became the role I played in my life. But now that I have the knowledge of my true nature and tendencies, it's given me the freedom to be me in the world and people have definitely noticed.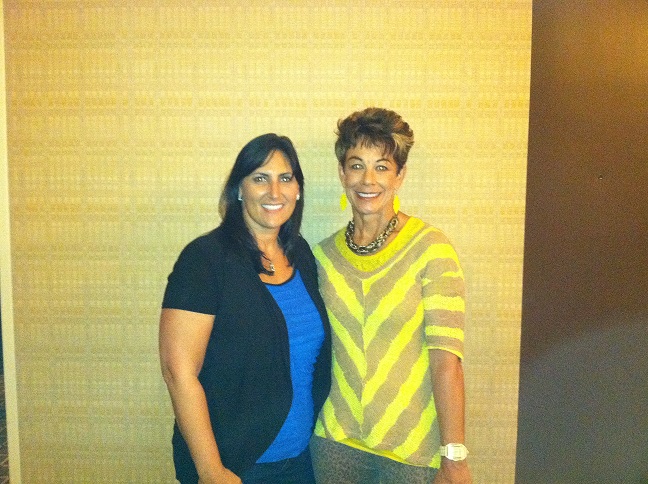 Unfortunately never got a picture of the striped dress, but here are Carol and I at the event the next morning.
Just to let you know… the very next year I went back to NY to attend that same event and I ran into Carol again and told her the story about how I redid my Dressing Your Truth Makeover as a Type 4.
That night at the cocktail party, I showed up wearing a form-fitting jersey knit, bold, navy and white striped dress and some black heels with my natural, shiny, jet black, straight, long hair slicked back around my ears. I was finally ready to stand out, be noticed and it felt great!
---


Dressing Your Truth Makeover Resources
 BE THE LOVE THAT YOU ARE - CHOOSE LOVE - LET'S PLAY!