Subliminal Messages: How Do They Work?All is well :) May all be blessed. 

Book a Private Access Bars Session in the Tampa Bay Area

I'm available for personal Access Bars sessions in and around the Tampa Bay area.  Please contact me to schedule a private session or discuss setting up a group or demo gathering.
Click here if you don't know what Access Bars™ is?
Each private session lasts for a minimum of 60 minutes and includes all 32 points and may include verbal clearing processes. Save money if you purchase a package of three sessions as multiple sessions deliver a greater impact.
I also have connections with several Bars practitioners in the area and can organize group one on one sessions for stress relief for veterans, wellness caregivers, grief groups, corporate executives etc. Please call or email to discuss arrangements and possible volunteer opportunities.

If you know of a local event that would be a good fit for setting up a demo booth or station, please contact me below.


How will you feel after a Bars session?

Watch this!

Access Bars Sessions
| | |
| --- | --- |
| Single Private Session Requested Donation $100  | Multi Session Packages Requested Donation $250 for 3 sessions |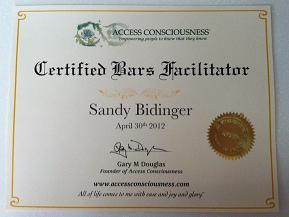 Contact me below
or call 727-490-9322


Frequently Asked Questions about Access Bars
Visit the Access Consciousness Bars site
I am the light, the light I am.